FiiO BTR7
FiiO
$269.95
$269.95 + $0.00 (Ecofees)
Free shipping with order of $100.00 or more
The brand-new BTR7 features the seventh-generation mecha design language, giving it riveting looks. Its comfort-and-ergonomics optimized laminated aluminum alloy body is paired with a 1.3-inch IPS color display that is the showpiece of the BTR7. The display features a brand-new, colorful UI that presents important information such as volume, power, gain, and audio format in an intuitive way just another part of the BTR7's brilliance.
Information
Features
Technical specifications
3 LEVELS OF INDEPENDENT HIFI AUDIO ARCHITECTURE FOR GREAT PERFORMANCE
The BTR7 is designed with an innovative 3-level HiFi audio architecture, including the high-performance DAC+low pass filter+THX amplifiers, which can capture every last detail and dynamics in your music. And with support for MQA, your music will definitely come across clearly and boldly.
COMPACT YET POTENT TOO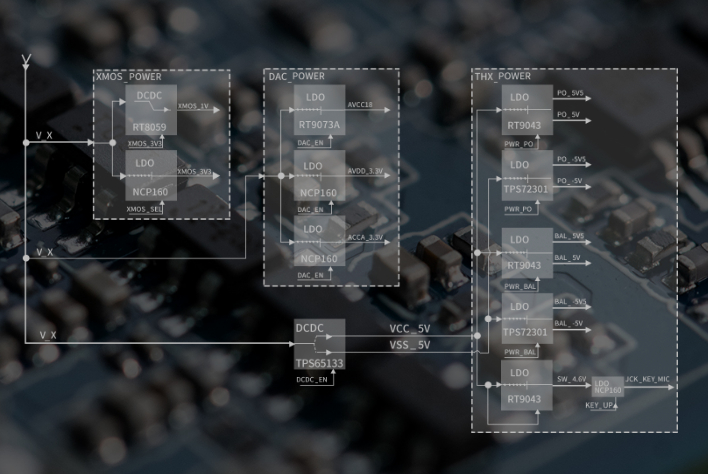 The materials used for audio parts are generous. So is the power supply. The whole device uses separated analog and digital sections and a total of 13 LDOs are employed for voltage regulation, guaranteeing pure and massive power.
EXTRAORDINARILY BOLD, THX AAA-28X2 AMPLIFIERS
The BTR7 is the first portable Bluetooth amplifier to utilize 2 of the THX AAA-28 amplifiers. The FiiO R&D team had a breakthrough and was able to fit 4 channels of the THX AAA amplifiers into a compact body for a fully balanced audio design - resulting in 88% more single-ended power output and 30% more balanced power output compared to previous designs. Experience an extraordinarily bold symphony of music with the BTR7.
WIRELESS FREEDOM, QUALCOMM QCC5124 BLUETOOTH CHIP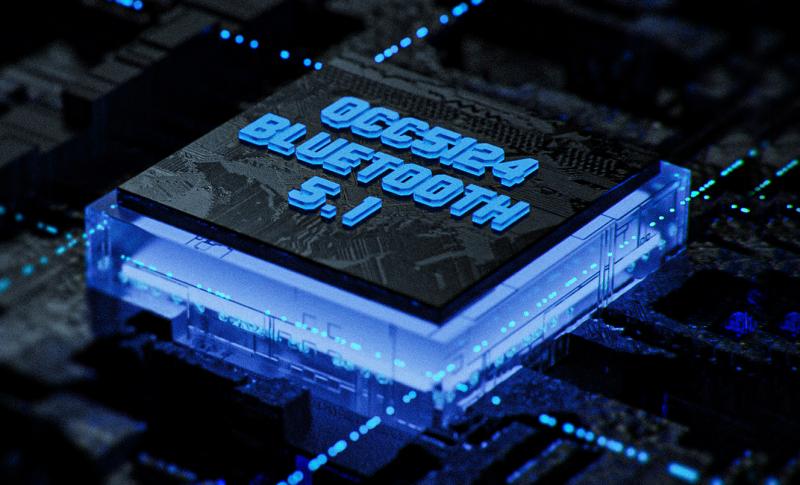 Experience your music when travelling without the mess of wires! The Qualcomm QCC5124 Bluetooth chip, with its dual DSP and dual-core CPU architecture, not only ensures stable connections but also supports both high-res formats like LDAC/aptX HD/aptX Adaptive and more common formats like AAC/SBC.
PATENTED DESIGN SEAMLESSLY INTEGRATED METAL ANTENNA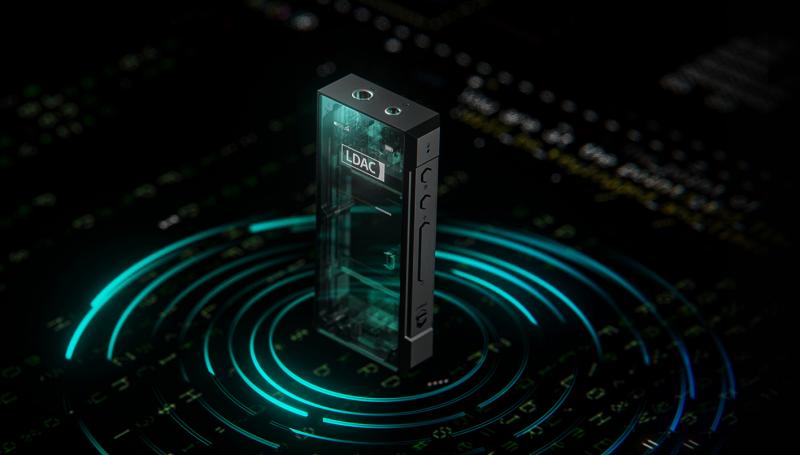 Befitting of its status as a high-end Bluetooth amplifier, the BTR7 adopts FiiO's own patented seamless metal frame antenna design, which not only looks handsome but also ensures Bluetooth connections are more stable and interference-free.
ALL-ENCOMPASSING, XMOS XUF208 CONTROL CHIP
When used for USB Audio, the BTR7 relies on the XMOS XUF208 chip to receive and decode audio data streams, with support up to PCM 384kHz and native DSD256. In USB DAC mode and with an MQA player, up to MQA 8x rendering is supported.
WORRY-FREE BATTERY LIFE WIRED+WIRELESS CHARGING SUPPORT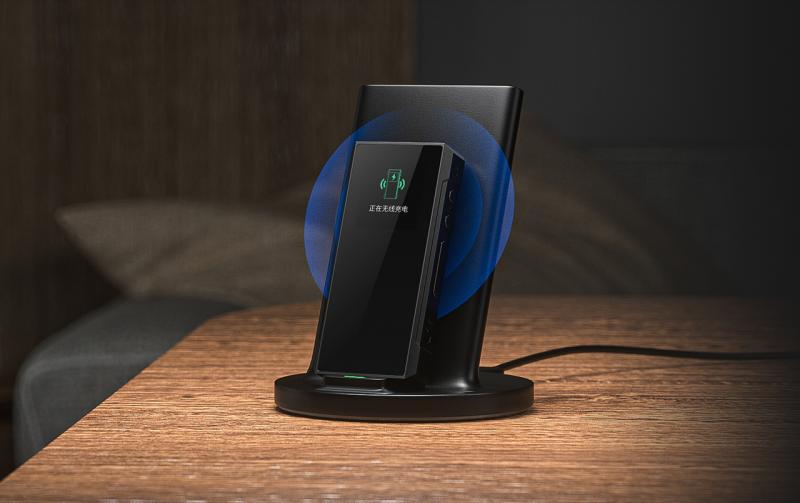 As a multifunctional Bluetooth amplifier, the BTR7 needs plenty of battery power when used throughout the day. Not only has the battery capacity been increased to 880mAh, but both wired and wireless charging supports allow you to charge in more scenarios. USB wired charging is fast and efficient, while Qi wireless charging is convenient and will automatically stop charging when the battery is full.
WIDELY COMPATIBLE, 3.5+4.4MM DUAL OUTPUT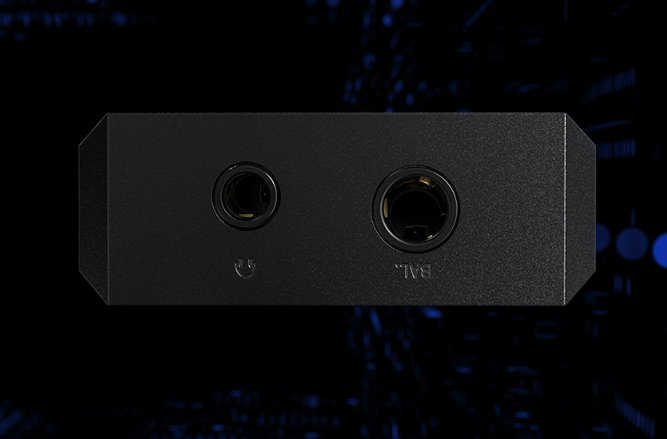 Each update of the BTR series reflects contemporary trends in the personal audio world. With the BTR7, this means a 4.4mm balanced headphone output in addition to the traditional 3.5mm single-ended headphone output - for a more detailed audio experience in a jack format now widely used.
A NEW WAY TO LISTEN ONE-CLICK "DONGLE" MODE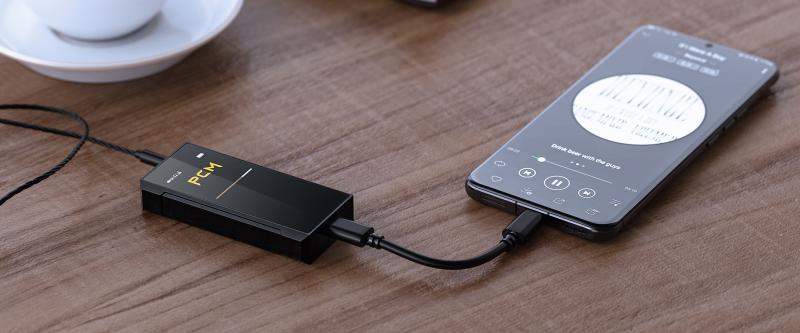 The BTR7 can also be used as a "dongle", acting as a wired decoder and headphone anmplifier for your phone. Simply press the "CHARGE" button with one click to switch into and out of "dongle" mode. Compared to the typical "dongle", the BTR7 does not consume your phone's battery power while still maintaining its great sound quality and large power output. The BTR7 standard edition includes a Type-C to Type-cadapter cable.
IN TOTAL CONTROL COMPANION APP CONTROL AND OTA UPGRADES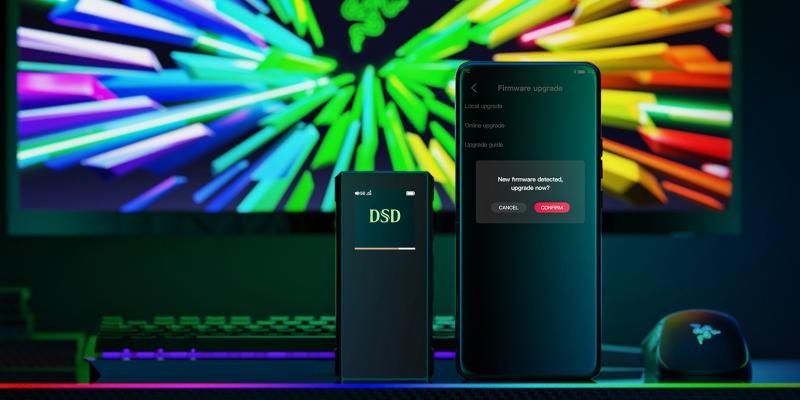 The BTR7 not only supports in-line controls, but also supports control done via a companion app - allowing you to operate it without even taking out the device itself! For instance, the equalizer functionality in the companion app allows you to adjust your music to your tastes conveniently from your phone/device. Through the app, the Bluetooth and system firmware can also receive OTA updates. And there are even more functions waiting for you to be discovered in the companion app! *If the USB firmware is stable there is no need to update it, but updates can be done via a USB cable if necessary.
BETTER PROTECTION WITH THE EXCLUSIVE LEATHERETTE CASE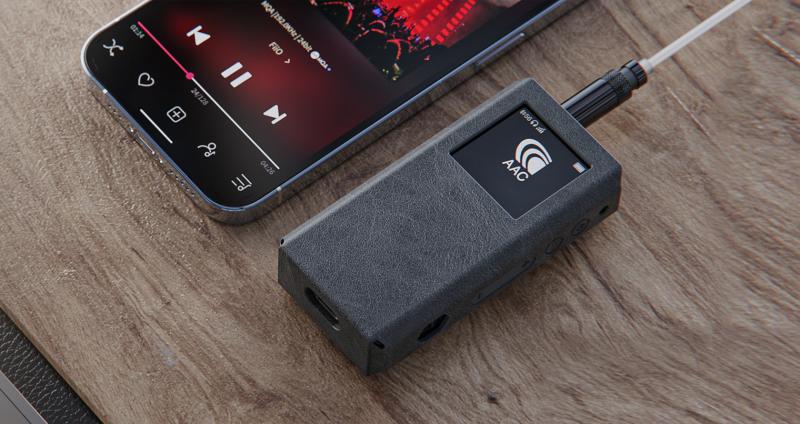 The BTR7 comes with a carefully chosen Bejirog leatherette case, which was specially processed and can present different textures under different lights. The accurately cut workmanship displays complete UI information of the BTR7. Moreover, the side buttons were handled with hot pressing process with concave-convex identifications, making for easier and comfortable operations even when not looking at the buttons.
MORE SCENARIOS
UAC 1.0 driverless mode Simply plug-and-play, for the most convenience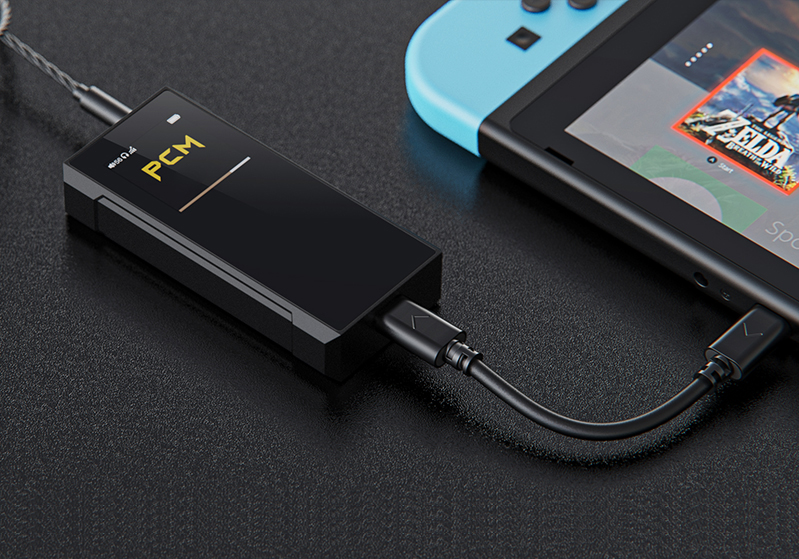 Long-distance comfort, car mode. The device will switch on and off with the car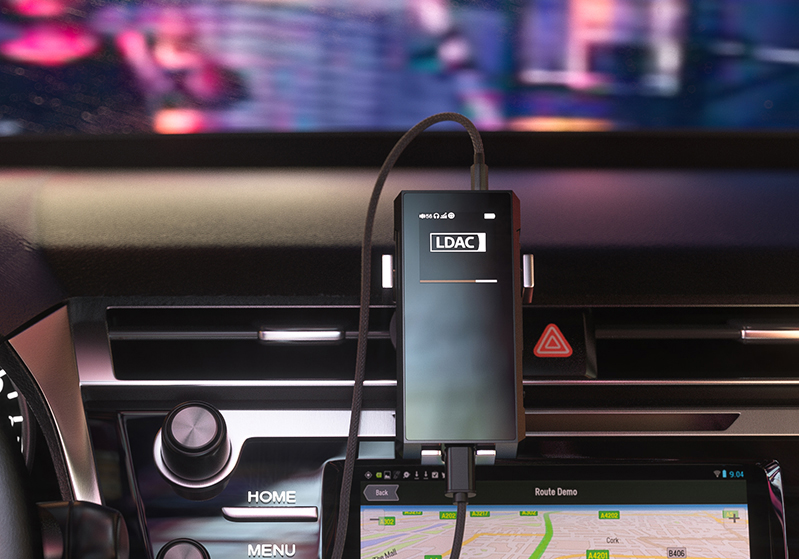 Daily usage, with earphone in-line controls. The BTR7 supports in-line controls, making it easy to simply place in your bag to listen to music and make calls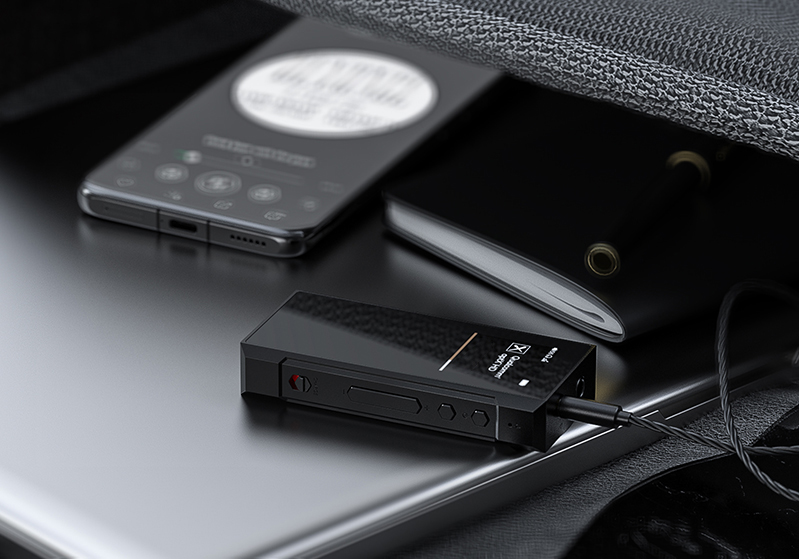 Working just for you, custom function buttons Within the companion app, you can customize what the buttons do - such as long-pressing the volume key to continuously adjust the volume or to skip songs - to exactly meet your needs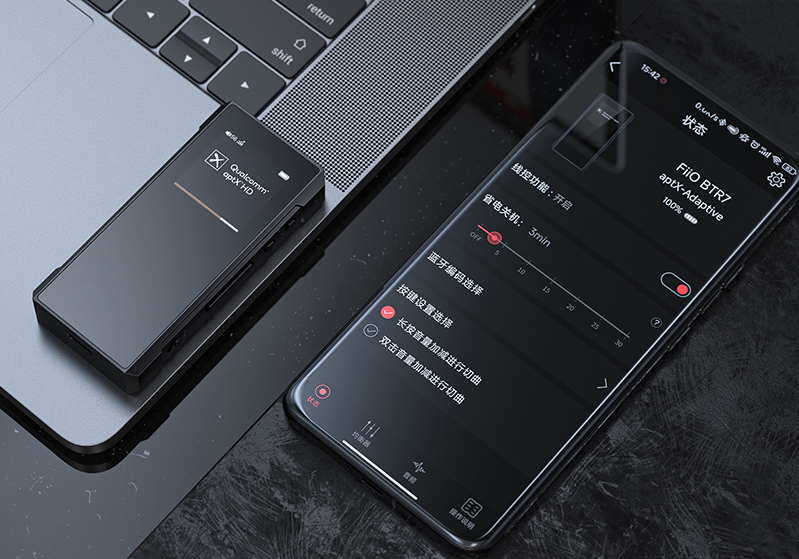 Features:-
Dual ES9219CDAC chips.
THX AAA-28*2 Headphone Amplifier.
Independent DAC+Low-Pass Filter+HiFi THX Amplifier architecture.
Qualcomm's latest QCC5124 Bluetooth chipset.
Supports high-resolution LDAC, AptX HD, AptX Adaptive, AAC, SBC wireless codecs.
Stable connection with a seamlessly integrated metal antenna.
High-resolution XMOS USB Receiver.
Supports MQA rendering in USB DAC mode.
Supports Wired as well as Wireless charging.
Houses both single-ended as well as balanced headphone connections.
Bright 1.3" IPS colorful display.
Big 880mAh Battery.
The latest generation of portable Bluetooth DAC/AMPs from FiiO is finally here, meet the all-new FiiO BTR7. Equipped with dual ESS Sabre DAC chips, the BTR7 packs a wonderful performance with crisp high-resolution audio signal decoding. It comes with Qualcomm's latest QCC5124 Bluetooth chip that provides it with high-res wireless transmission supporting wireless LDAC, AptX HD, and many more high-res codecs. BTR7 competes with premium Hi-Res players with its independent audio circuit architecture
SPECIFICATIONS
Model 

BTR7

Color Available

Black

Weight

 About 68g

Dimensions

About 39.6x83.6x14.6mm

Audio Input

 Bluetooth connection (Bluetooth 5.1supported)

Supported Audio Format(s)

AAC/SBC/aptX/aptX LL/aptX adaptive/aptX HD/LDAC

Driver-free mode(Switch mode)

Supported

In-vehicle mode

Supported

NFC

/

Mic Function

Yes (Only supports voice calls under Bluetooth mode. Built-in omnidirectional microphone. Only supports the microphone of the CTIA standard headphones.)

Single-ended Headphone Output

3.5 mm stereo port

USB Port

TYPE C (USB2.0)

Balanced Headphone Output

4.4mm port

Recommended headphone impedance

16~100O(PO)

16~150O(BAL)

Channel Balance

=0.2 dB

Gain

Supported(High/Low)

Volume Control

Side buttons

Status indication

Codec, charging status, battery level, volume, sampling rate, menu

APP interconnection

Supports setting through App

Bluetooth Codes Display

Supported

Charging Time

Wired charging time: =1.5 hours 

Wireless charging time: =3 hours

Power Input

Recommend DC 5V 2A

Battery Capacity

880 mAh

 

Frequency Response

PO  20Hz~50kHz:±<0.5dB

Output Power

PO about 165mW(16O loaded)

PO  20Hz~20KHz:±<0.1dB

PO about 160mW(32O loaded)

PO about 18mW(300O loaded)




BAL about 235mW(16O loaded)

BAL  20Hz~50kHz:±<0.5dB

BAL  20Hz~20KHz:±<0.1dB

BAL about 320mW(32O loaded)

BAL about 40mW(300O loaded)

THD+N

<0.00055%(1kHz/-6dB@32O)

Output Impedance

PO=<1.2O(32O loaded)

<0.00048%(1kHz/-2dB@32O)

BAL<2.8O(32O loaded)

Noise Floor

PO<3uV(dbA)

Amplitude

PO:2.3Vrms

 

BAL: 3.2Vrms

BAL<5.5uV(dbA)

SNR

PO==118dB (dbA)(32O dbA)

 

Crosstalk

PO=75dB

 

BAL=107dB

BAL=115dB (dbA)(32O dbA)

Sampling Rate Supported Up to

384kHz/32bit(USB DAC) 

DSD Support (USB IN)

384KHz 32bit/ DSD256

hardware scheme

DAC: ES9219C *2,USB: XMOS XU208,AMP:THX_AAA_28*2

 Accessories

Standard version: Type-C USB cable*1, Type-C to Type-C data cable*1, Leather case*1, Manual*1, Warranty card*1

Apple Deluxe Edition:

Charging cable, back clip, manual, 
USB Type-C to Type-C silicone cable, Lightning to USB Type-C cable
COMPARISON
Model

BTR7

BTR5 2021

Volume Adjustment

60 Steps / Independent adjustment

60 Steps / Independent adjustment

MQA Renderer

v

v

Bluetooth Profile

SBC,AAC,aptX, aptX Low Latency,aptX HD, aptX Adaptive,LDAC

SBC, AAC, aptX, aptX LL, aptX HD, LDAC

Supported Audio Formats

A2DP,AVRCP,HFP,HSP

A2DP,AVRCP,HFP,HSP

Bluetooth Version

5.1

5.0

Bluetooth Chip

QCC5124

CSR8675

DAC Chip

ES9219C×2

THX AAA 28 x2

ES9219C×2

Amp Chip

USB DAC Chip

XMOS XUF208

Xmos XUF208

USB DAC Format

384KHz 32bit/ DSD256 

384k/32bit
DSD 256

Dedicated Pairing Button

v

v

Dedicated Volume Button

v

v

Transmission Distance (at open area)

About 10m

About 10m

Status Indicator & Displayer

1.3-inch IPS display

0.49' 64×32 OLED
Battery, Format, Volume
Menu setting

Line Control

CTIA Microphone/Vol/Track

CTIA Microphone/Vol/Track

APP Controller

v

v

Hands-free Call / Mic

v

v

Call up Siri in iOS

v

v

NFC

/

v

3.5mm Headphone Output

160mW

80mW

2.5mm Balanced Output

/

240mW

4.4mm Balanced Output

320mW

/

SNR(A Weight)

117dB

122dB

USB Port

Type C

Type C

Battery Capacity

880mAh

550mAh

Battery Life(AAC mode)

about 9h

About 9h

Charging Time

Wired charging time: =1.5 hours 

Wireless charging time: =3 hours

1.5h

Dimensions

About 39.6x83.6x14.6mm

72*32*11.1mm (excl. back clip)

Wearing

Leatherette case

Back clip + Lanyard

Weight

About 68g

43.7g