PARADIGM Cinema 100 CT
PARADIGM
$799.99
$799.99 + $0.00 (Ecofees)
Free shipping with order of $100.00 or more
5.1 home theater system to meet your needs: budget, style and space!
Information
Features
Technical specifications
When size and sound matter, our affordable audiophile collection delivers blockbuster solutions like Cinema. Cinema speakers are designed for smaller spaces but despite their compact size, they deliver a blockbuster music and home theater experience. While it's true, there are tiny satellite speakers aided by small subwoofers that can be "hidden" in many living spaces, when it comes to great audiophile sound these systems had never delivered … until Cinema. For years now, our award-winning Cinema speakers have been delivering a seamless music and home theater soundstage that brings movies to life and makes music sound "live." Rumour has it that with this new generation of Cinema speakers, the sound may be even better than the movie.
Cinema Satellite Tweeter
Superior S-PAL™ Satin-Anodized Pure-Aluminum Domes with powerful neodymium magnets and ferro-fluid cooling for increased power handling! Highs are transparent with a superb sense of air and exceptional spaciousness.
Wire Mesh Tweeter Guard and WaveGuide™ technology ensure a smooth, wide panorama of audiophile-quality sound.
Cinema Satellite Bass/Midrange Driver
Paradigm's Cinema speakers deliver fantastic performance through the clever use of technology. Mineral-filled, polypropylene cones; advanced motor structures and high-temperature voice coils easily identify Cinema speakers as uniquely Paradigm. 
Cinema Sub Subwoofer
Superior 8? High-Excursion Driver made of a durable reinforced polymer composite that in concert with the superior suspension system and motor/magnet structure allow the cone to travel farther while maintaining effective control.
Built-In High-Current, Discrete Output Amplifier:
300 watts Dynamic Peak / 100 watts RMS Sustained.
Dual Ported Design for even and articulate response.
Amplifier Controls:
Auto On / Standby / Soft Clipping
Subwoofer Cut-Off Frequency
Sub / Sat Phase Switch – 0° or 180°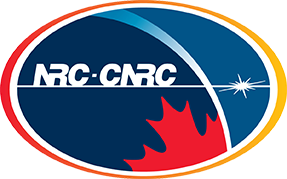 Partnered with the NRC
Paradigm is partnered with Canada's world-renowned NRC in ongoing research to reveal the true nature of sound and human hearing. Findings influence design and performance specs, resulting in a uniquely realistic listening experience, backed by sound science.
SPECIFICATIONS
CINEMA 100 2.0 SYSTEM
DESIGN
2-driver, 2-way acoustic suspension, mineral-filled polymer enclosure
FREQUENCY RESPONSE 

ON-AXIS

±2dB from 125 Hz - 20 kHz
HIGH FREQUENCY DRIVER
25-mm (1 in) S-PAL™ dome tweeter, ferro-fluid damped and cooled
MID/BASS FREQUENCY DRIVER
102-mm (3-1/2 in) mineral-filled polypropylene cone, 25-mm (1 in) high-temperature voice coil, advanced motor structures and oversized ferrite magnets
SENSITIVITY ROOM / ANECHOIC
88 dB / 85 dB
IMPEDANCE
Compatible with 8 ohms
FINISHES
Black Gloss
WEIGHT
4 lbs. (1.8 kg)
DIMENSIONS 

HXWXD

8.375" × 4.8125" × 6.8125" (21.3cm × 12.2cm × 17.3cm)
LOW FREQUENCY EXTENSION
85 Hz (DIN)
CROSSOVER
2nd-order electro-acoustic at 1.8 kHz
FREQUENCY RESPONSE 

30° OFF-AXIS

±2dB from 125 Hz - 15 kHz
SUITABLE AMPLIFIER POWER RANGE
15 - 100 watts
MAXIMUM INPUT POWER
50 watts
CINEMA SUB
DESIGN
Single driver, bass reflex, high-velocity low-turbulence resitive ports, built-in amplifier, flexible positioning: gloss side up or cloth side up with feet
AMPLIFIER
300 watts Dynamic Peak; 100 watts RMS Sustained
AMPLIFIER FEATURES
Auto-on; standby; soft clipping
FREQUENCY RESPONSE 

ON-AXIS

±3 dB 42Hz – 150Hz
LOW FREQUENCY DRIVER
210-mm (8 in) high-excursion reinforced co-polymer
IMPEDANCE
10k ohms
FINISHES
Cloth with Gloss Black
WEIGHT
21.4 lbs. (9.7 kg)
DIMENSIONS 

HXWXD

13.4375" × 12.6875" × 12.6875" (34.1cm × 32.2cm × 32.2cm)
LOW FREQUENCY EXTENSION
32 Hz (DIN)
LOW PASS FILTER FREQUENCY
Variable 35 Hz - 150 Hz; Bypass Option
SUB / SAT PHASE ALIGNMENT
Variable 0° - 180°
INPUTS
Two RCA (L/R-Mono) for L/R lineout or Sub-Out/LFE-Out of receiver/processor or other line-level source
Specifications are subject to change without notice.