Aluminum Magnesium Ceramic (AL-MAC™) High-Frequency Driver
Any high-performance speaker driver (in this case, the tweeter) must be both very strong (to prevent distortion), and very light (to be agile, responsive, and accurate). This quest of design and engineering has led the industry to try many different exotic materials. Some of them found practical application and many did not. AL-MAC is our unique blend of Aluminum, Magnesium, and Ceramic materials; each of which contribute to the end goal of greater accuracy and realism. Their special properties contribute to the final product which is not only strong and lightweight, but embodies a natural anti-resonance to ensure the tweeter doesn't just sound good "on paper" but truly sounds incredible in the real world. Cutting edge technology, with real benefits, in practical applications - this is what the Founder Series is all about.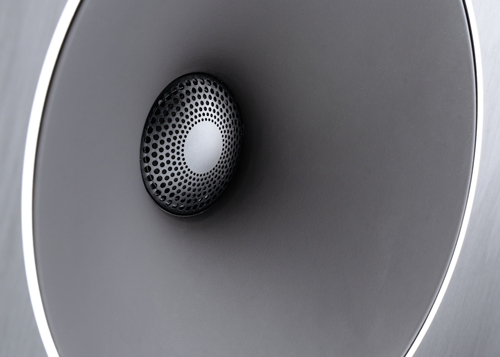 Aluminum Magnesium (AL-MAG™) Midrange Driver
Similar to the goals we had in mind when developing the AL-MAC tweeter, AL-MAG was conceived to bring the same elevated level of performance to the area where our ears are the most sensitive, the midrange. If you have ever read a speaker review, the midrange typically gets a lot of attention, and rightly so. By nature, human hearing places an emphasis on things like voices so that we know when we're interacting with someone familiar. Think about how instantly recognizable your favorite recording artist or actor's voice sounds. Our goal here was to have the midrange driver sound as realistic as possible. After all, isn't that why you have a nice audio system? To make it sound like, "you are there?" With AL-MAG technology, Founder series comes another step closer.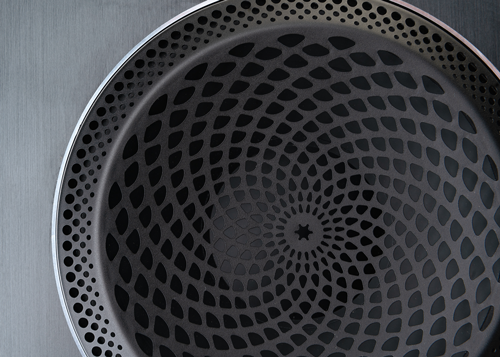 Ultra-High-Excursion CARBON-X Unibody Bass Driver
The foundation of our listening begins with the lowest frequencies. In pursuit of ultimate clarity, we developed new technology, high performance bass drivers for use in the larger floorstanding models of the Founder Series. These drivers use a single-piece cone construction for added strength, especially at higher volumes, with the lowest possible mass to ensure every detail can be heard clearly. Combine this with Paradigm's signature ART Surround, and Shock-Mount technologies and you get a bass driver that's both detailed and powerful, as it should be.